THE FIRST SMART APARTHOTEL IN LUXEMBOURG CITY
The Central Kirchberg is a brand-new ApartHotel offering short and long-term accommodation in 86 stylish apartments, with tailored concierge service and state-of-the-art technology, in Luxembourg City.
LOCATION AND CONCEPT
Strategically located about 400 meters south of Av. John F. Kennedy in Kirchberg and 5 minutes' walk from the Tram Stop Universitéit, a few steps away from the International Financial Centre and the Headquarters of the European Institutions, only 5 minutes' drive from Findel Airport driving East and from Ville-Haute driving West, The Central Kirchberg offers accommodation in 86 apartments, redefining the Guest Experience through Unmatched Tailored Concierge Service and Contactless Smart Technology. A social hub and platform for extraordinary experiences, for people seeking more than just great accommodation.
APARTMENT TYPES
Choose your preferred apartment type from The Central Kirchberg portfolio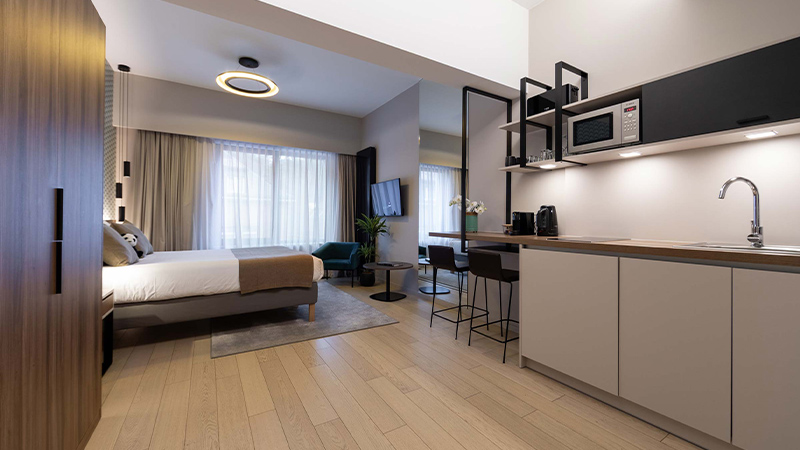 STUDIO
ranging from 25 to 33 sqm

Standard Rental Fee subject to change without notice depending on seasonality or day of the week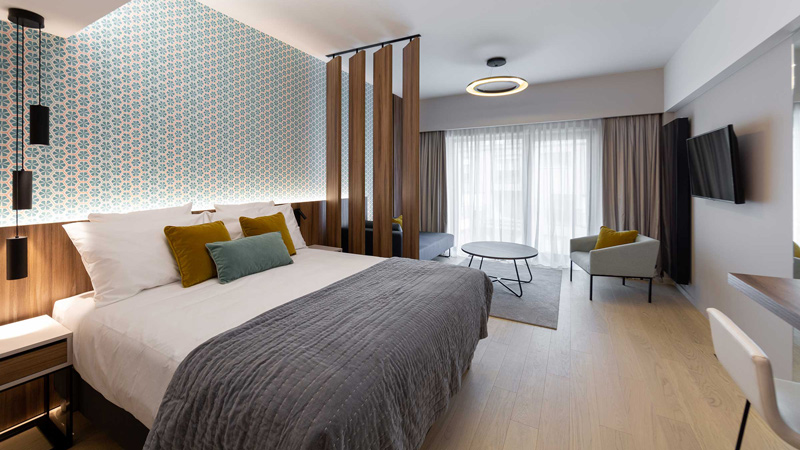 LOFT
Ranging from 30 to 36 sqm

Standard Rental Fee subject to change without notice depending on seasonality or day of the week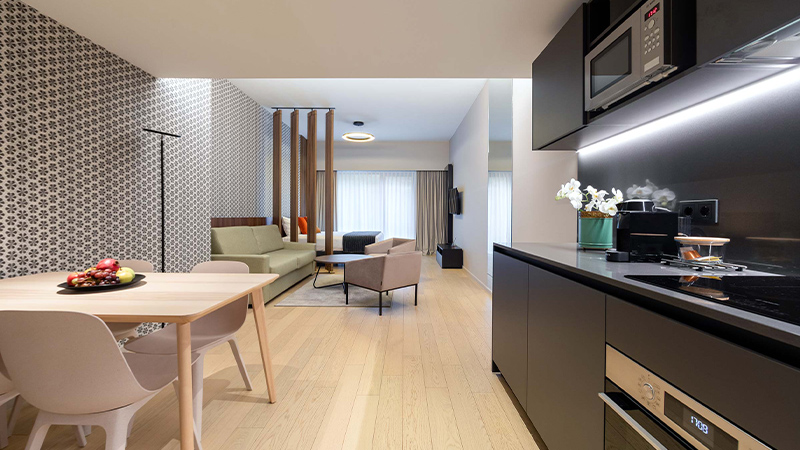 LOFT SUPERIOR
ranging from 35 to 47 sqm

Standard Rental Fee subject to change without notice depending on seasonality or day of the week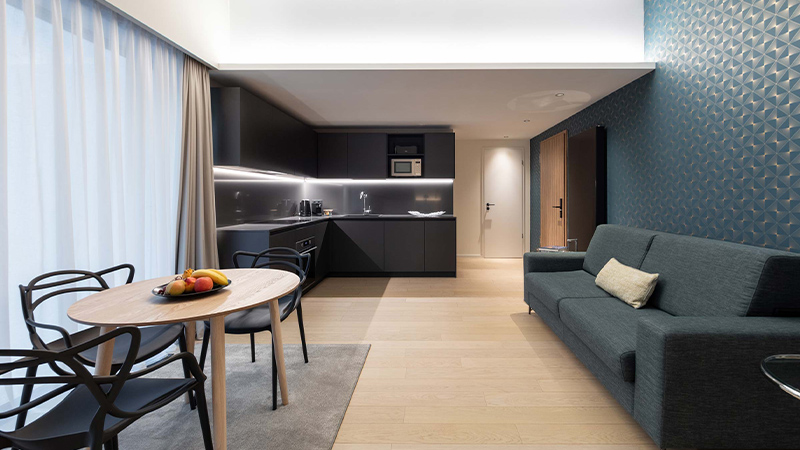 ONE BEDROOM
ranging from 40 to 50 sqm

Standard Rental Fee subject to change without notice depending on seasonality or day of the week
LIFESTYLE FACILITIES
Streamline your stay with productivity solutions offered by The Central Kirchebrg