LUXURY RESIDENCE IN LUXEMBOURG CITY
The Central Luxury Aparthotel is located in the historic centre of Luxembourg City and offers tailored services that suit every business or leisure traveller's needs.
With studio, one- or two-bedroom options, every residence suite comes with fully-equipped kitchen and laundry facilities, along with all of the exclusive services and amenities of the residence. Designed to accommodate the most discerning guests, each apartment is slightly different in colour pallete and decoration with the idea of providing a different experience at every stay.
Additional features include terraces and garden, floor-to-ceiling windows, walk-in shower and heated flooring in all bathrooms, Nespresso coffee machines, complimentary broadband Wi-Fi, Sonos sound systems, Smart TVs and much more. Join us for a night or make yourself comfortable for long term rental: the length of stay is up to you!
RESIDENCE SUITES
Choose your preferred Luxembourg accommodation type from The Central portfolio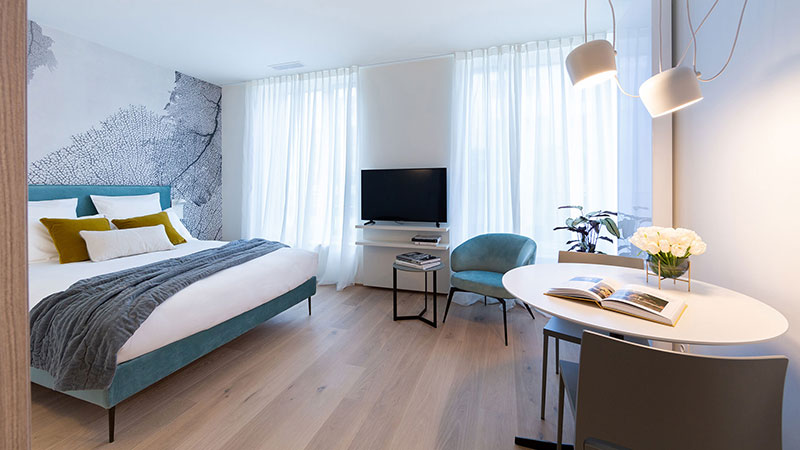 STUDIO
surface 30m2

Standard Rental Fee subject to change without notice depending on seasonality or day of the week
€ 200 / night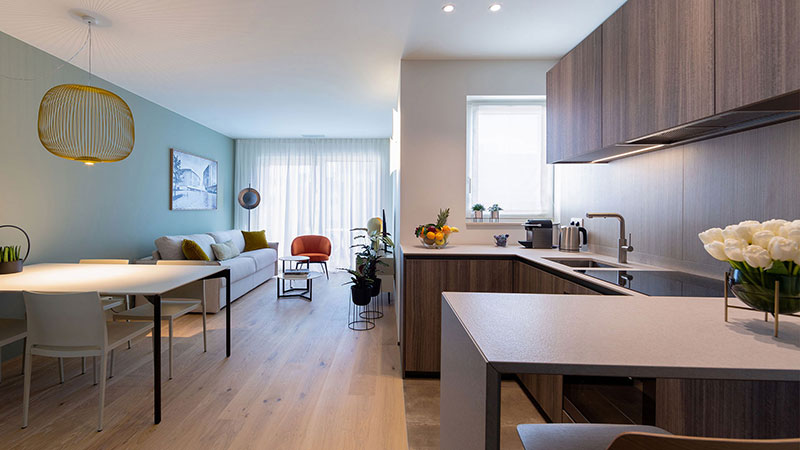 ONE BEDROOM
surface 50m2

Standard Rental Fee subject to change without notice depending on seasonality or day of the week
€ 300 / night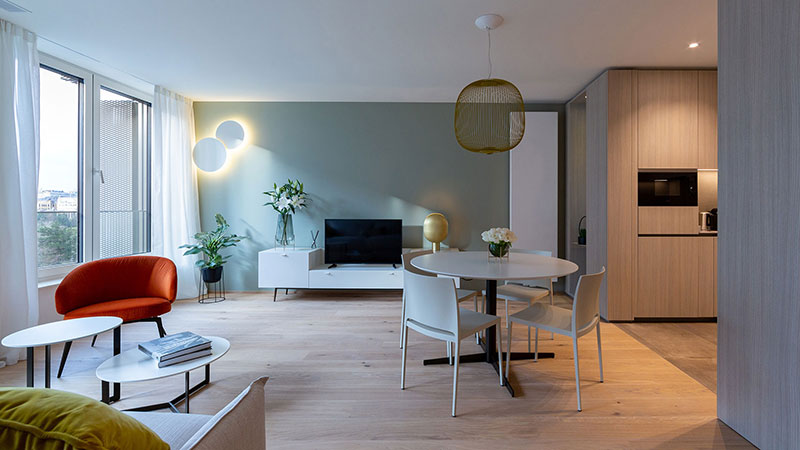 TWO BEDROOMS
surface 70m2

Standard Rental Fee subject to change without notice depending on seasonality or day of the week
€ 400 / night
+Designer interiors created by LEMA
+Terraces or gardens
+Fully equipped kitchens
+Sofa beds with real mattress
+High quality bedding & towels
+Laundry facilities with washer and dryer
+Luxury bathrooms with floor heating
+43-inch Samsung® 4K Smart TV
+Free high-speed Wi-Fi internet access
+Sonos® audio system
+Nespresso® coffee machine
+In-home safe
+Utilities included
+Babysitting referral service
+Extra housekeeping available on request
+Breakfast service available on request
+Private chef service available on request
+Fresh fruit basket delivery available on request